Breckenridge is one of the best places for a family vacation any time of year. In fact, it's list of family-friendly activities is extraordinary. No matter what age you are, Breck makes it easy to feel like a kid again.
Here are some fun things to do with your kids in Breck:
Ages 10 and under
Go for a Gondola ride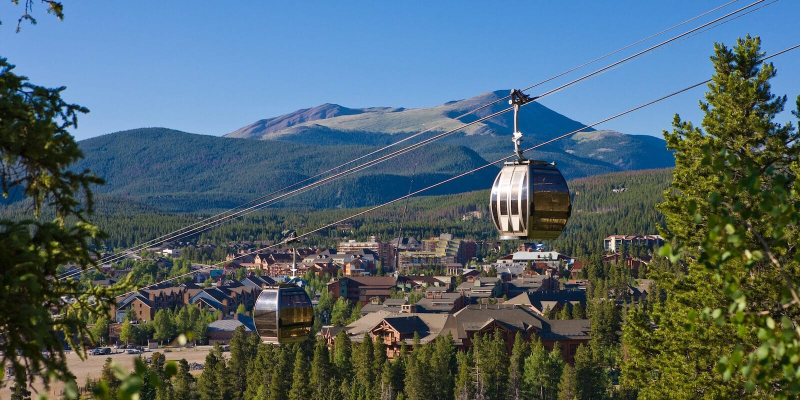 For some beautiful views, take the free Breck Connect gondola up to the base of Peak 8! Explore Epic Discovery or get lunch at T-Bar, Ski Hill Grill or Robbie's Tavern at the top.
Play at the Park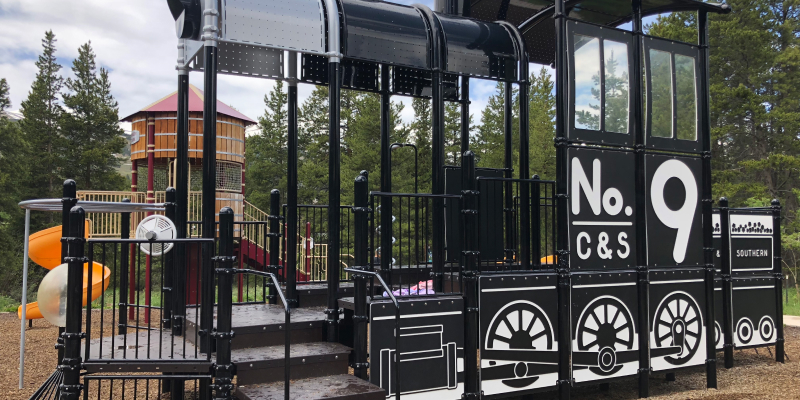 High Line Railroad Park is located just off of Main Street on the south-side of town. It even includes a small train museum! Prospector Park is located on Main Street and features climbing boulders and nature-themed play elements, a small community gathering space, public art, and a historical artifact from the town's mining history. Kingdom Park, located on Airport Road adjacent to the Breckenridge Recreation Center, includes 2 playgrounds, a basketball court and more!
Go Horseback Riding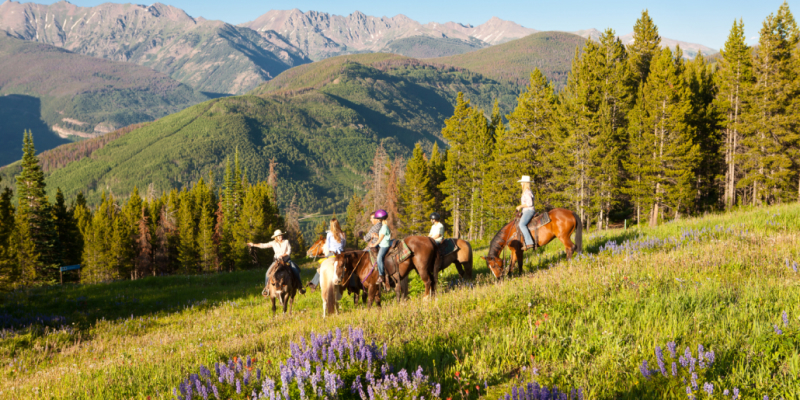 Explore the Ten Mile Range on horseback at the Breckenridge Stables. They offer safe horseback riding for the entire family. With over 100 horses to choose from, they are sure to have one for your ability. Children under 4 years old can horseback ride with an adult.
Hit the Pump Track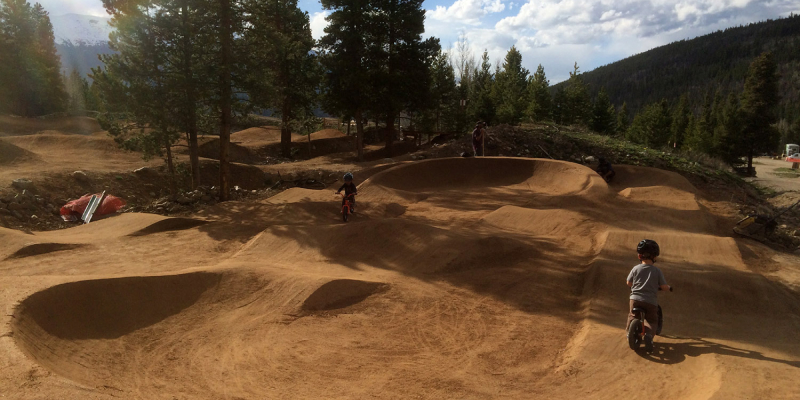 The Wellington Bike Park & Pump Track is free to the public. Zoom around in the dirt over small jumps and rollers or go for a cruise. Riders should have a clear understanding of their ability level and always wear a helmet.
Get Creative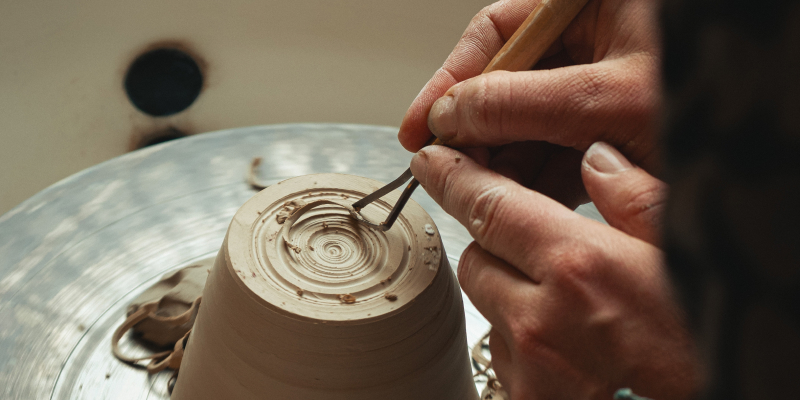 Paint your own pottery, canvas painting and mosaics are available every day at Ready, Paint, Fire! It's first come, first serve or if you have a group over 8 people, call and make a reservation. Sign up below for half off studio fees!
Explore Epic Discovery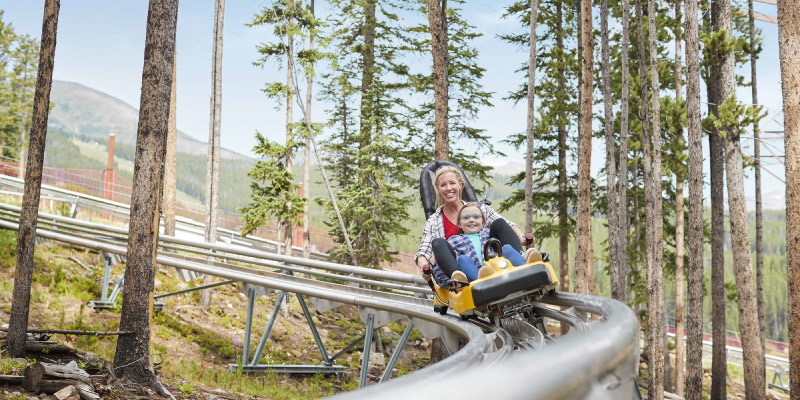 Kids under 10 can enjoy 4x4 off road tours, the bounce house, mini-golf, the alpine slide or Gold Runner coaster with an adult and more! Check out all of the Epic Discovery activities and get more information on height and weight requirements here.
Picnic at the River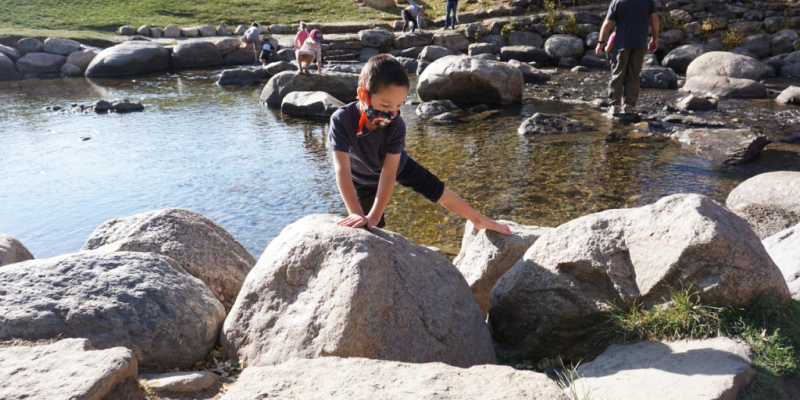 Hang out at the Riverwalk Center off of Main Street for an afternoon surrounded by beautiful views. It's a perfect setting for a picnic along the banks of the river. Or if it's a hot day, grab some ice cream at some of our favorite ice cream shops in Breck and enjoy it river-side.
Ages 10 +
Try A New Activity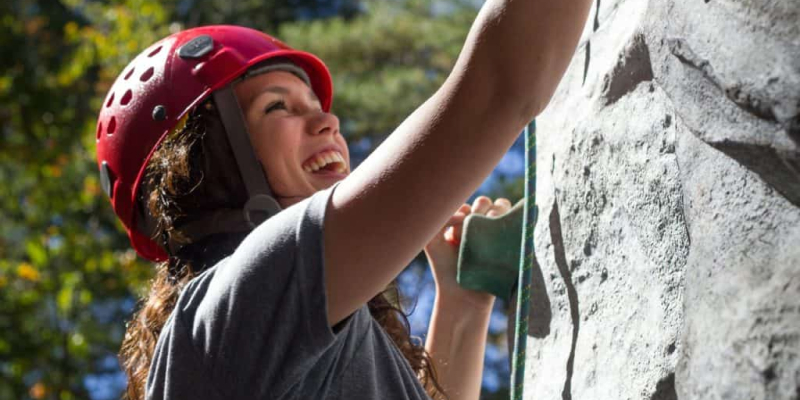 Head to the Breckenridge Recreation Center for a day of fun physical activities! Try the waterslide, rock climbing, swimming, tennis and much more. There are endless programs and activities for any age and there's something for everyone. Click here for more information.
Take a Hike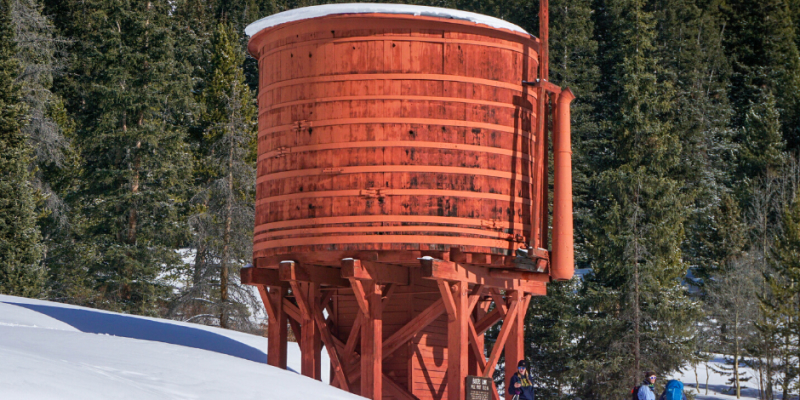 Get outside and experience some of Breck's best views on the Bakers Tank Trail. This dirt road is a beautiful and easy walk. Check out Burro Trail at the base of Peak 9 for a deep woods adventure winding through pines and meadows. Also, Sawmill Trail off of 4 O' Clock Road is an easy 1.5-mile hike following a stream to a reservoir. Kids and parents both will love all of these trails!
Play Arcade Games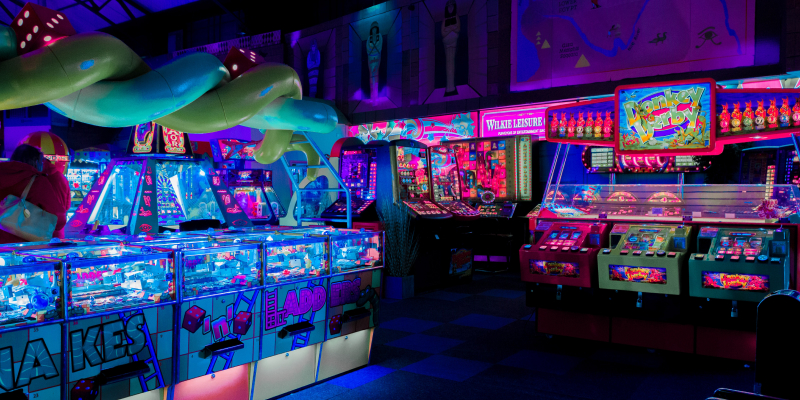 Downstairs at Eric's has a great variety of food, drinks and an arcade! Gather your family and friends for some fun on a rainy day or a night out!
Go Ice Skating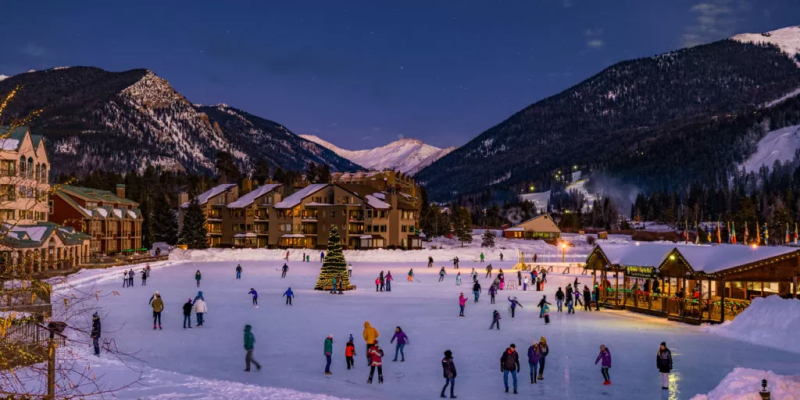 Open year-round, Stephen C. West Ice arena is a fun place to spend a rainy day. There's open skate every weekday or youth ice skating lessons every Tuesday (ages 3-12). Check out the schedule here.
Kayak Lake Dillon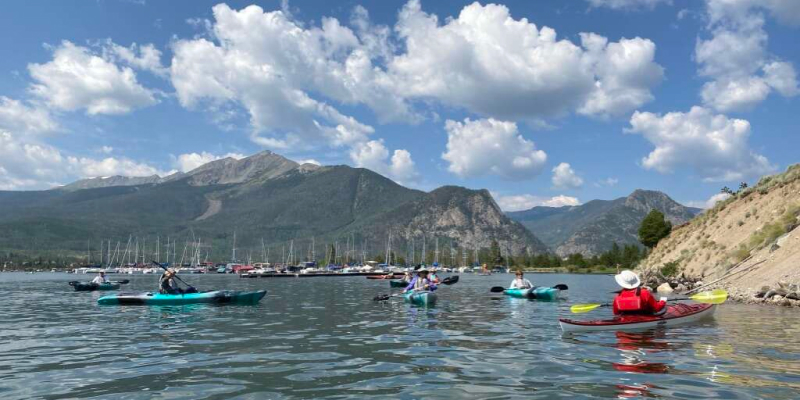 Whether you rent a kayak or a pontoon, the Frisco Bay Marina offers great options for families to enjoy with their kids. Kid kayaks are available for ages 7-12 where parents can tow if their kids can't paddle. Or, the tandem kayaks hold 2 people and are great for taking out a child who is not able to go out on their own. You must be 12 or older to have your own kayak and the minimum weight for a child passenger is 30 lbs. Click here for more information.
Try White Water Rafting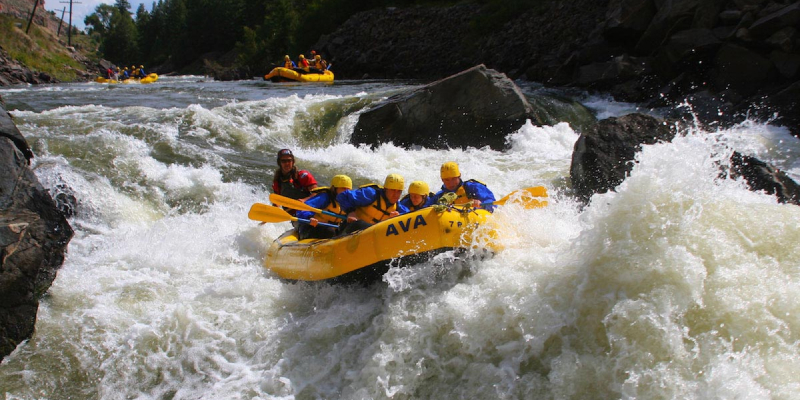 The Breckenridge area has some of the best whitewater rafting in the country with great options for both families and adrenaline junkies. Whether it's a scenic trip down Browns Canyon or a more thrilling whitewater pursuit down The Numbers, there is something for everyone! Get more information here.
Check out our portfolio of Breckenridge properties perfect for your family getaway...