Bike from Breckenridge to Frisco, Vail, and more!
Breckenridge mountain biking, road biking and cruiser biking are popular summer activities. Breckenridge has many mountain biking trails, from beginner to more advanced.
In the summer, Breckenridge Ski Area converts several ski runs into mountain bike trails and many bike paths are open to the public.
If you're looking for a more leisurely experience, try renting a cruiser bike, fat tire bike or e-bike. Any option is a great way to see the town without working too hard! Because there are trails and bike paths for all levels, Breckenridge is a great place to ride with the whole family.
Rentals
Staff favorites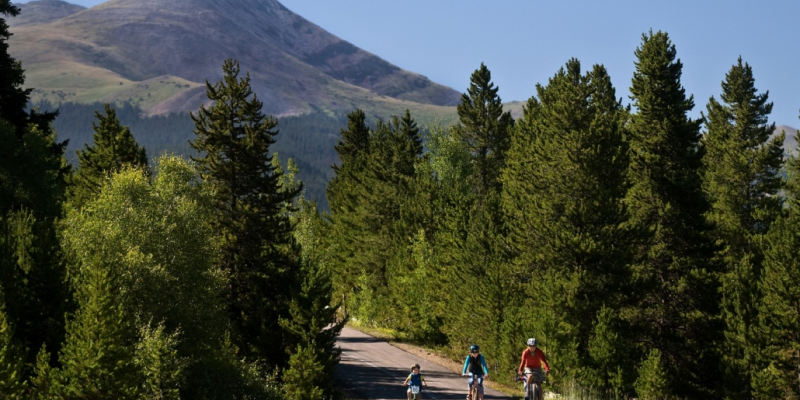 This fun path will take you from Breckenridge to Frisco and back. From Frisco, you can also continue to the Vail Pass Bike Path or around Lake Dillon.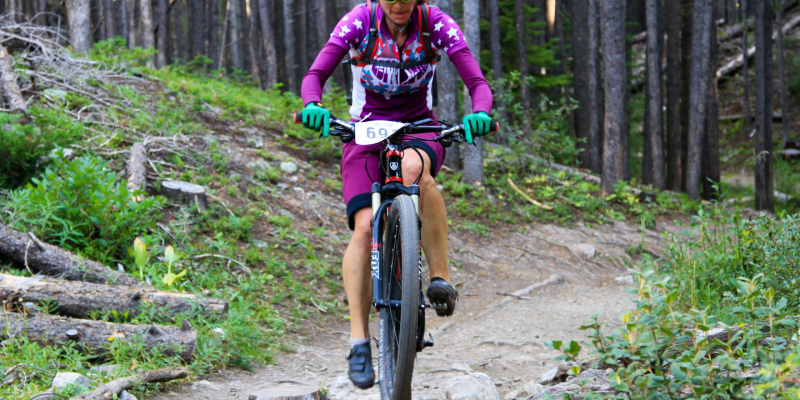 The trail climbs in and out of numerous drainages for its' entire length staying mostly in the lodge-pole pine forest along with some aspen, spruce and fir forests. Since the grade from Breckenridge toward Frisco is generally downhill, many people travel this direction and ride the free Summit Stage Bus back to Breckenridge.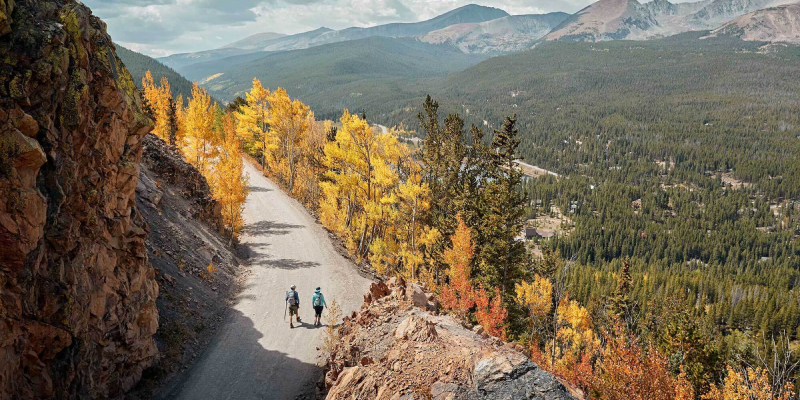 Boreas Pass Road is a little more moderate if you're starting at the base of the mountain. This windy road will take you up to stunning, panoramic views of the Ten Mile Range. If you're on a mountain bike, you can continue on Baker's Tank Trail, a cliffside, dirt road. This is a great area to view fall colors, or scenery any time of year.
Looking for a place to stay? Check out a few of our favorite properties for your summer vacay...