Epic Discovery
Closed for the winter season.
Located at Breckenridge Ski Resort, Epic Discovery is uniquely situated on the slopes. All of the fun and adventure you crave is easily accessed via the free BreckConnect Gondola. The Breck Summer Fun Park features activities for all ages. Are you an adrenaline junkie? Try out the zip lines, canopy tours or the Gold Runner Coaster. Want to keep both feet on the ground? Give it your best with a round of mini golf, gold panning or get the family together for a guided 4×4 Jeep tour.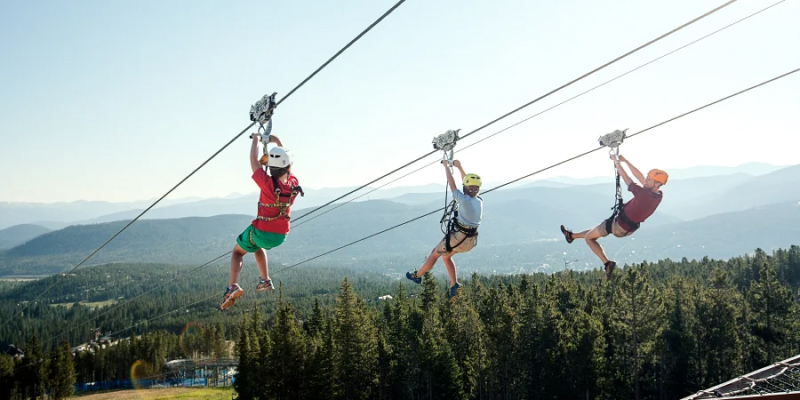 All families are welcome and are sure to have a good time under the clear skies and warm sun on top of the mountain! Not sure where to park? Park free at the Gondola lots in downtown Breckenridge, the Gondola will take you up straight to the park! From there you will be able to enjoy hours of activities to keep your family busy on a clear summer day. Breckenridge Ski Resort offers different pass options so you can spend all day thrill seeking on every ride, slide, zipline and coaster or spend just a few hours at the lower mountain activities which are geared more toward the younger visitors.
We'll make it easy to find and book the Breckenridge lodging you're looking for! Book online, livechat, or call us for great, local service.