You may be new to Breck's high elevation, looking for a path that's suitable for kids, or simply interested in a quick, easy trail with breathtaking views. No sweat, no problem. The trails are endless here in Breck. Each with their panoramic views and wildflower-covered trails. These hikes aren't just great summer hikes. The fall foliage will make hiking in Breck more colorful than you can imagine. So grab your backpack, your water and snacks, your friends and family and hit the trail!
Check out some of our favorite easy Breckenridge hikes…
Trollsteigen Trail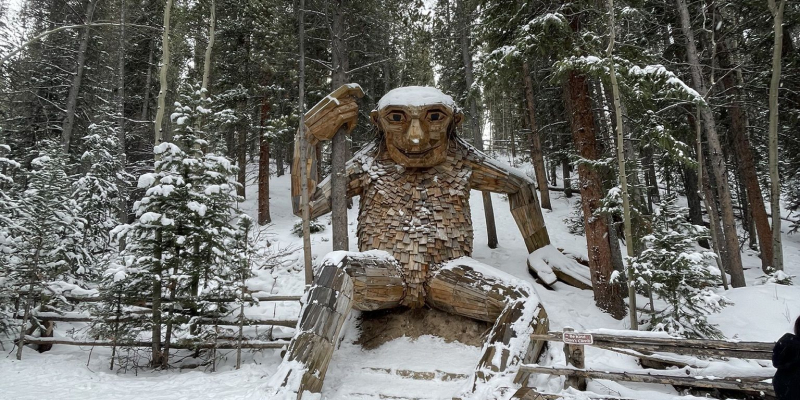 Distance: 0.25 miles
This walk through the woods leads you to Isak Heartstone, Breck's large-scale, wooden troll sculpture made from recycled materials by Danish artist, Thomas Dambo. You can park at and find the trailhead at the Stephen C. West Ice Arena. Follow the Troll foot prints on the pavement!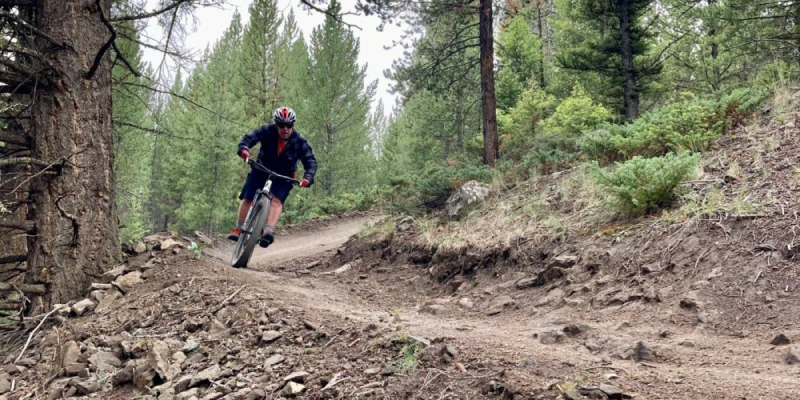 Distance: 0.4 miles
This quick and easy hike starts right in town at Carter Park. Carter Park Trail spans panoramic views of Breckenridge and the Ten Mile Range and leads onto other trails at the top! Feel free to keep trekking onto the Hermit Placer Trail or Sunbeam Trail!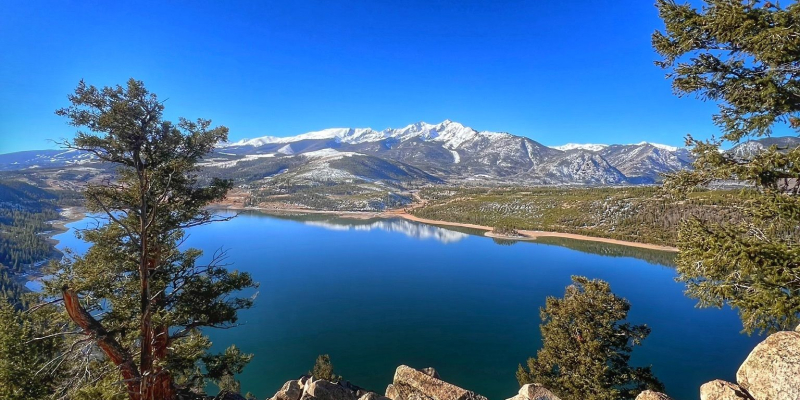 Distance: 0.6 miles
This loop trail wraps around Swan Mountain overlooking Lake Dillon. It's a fun, easy and beautiful hike perfect for families with small children, older relatives or simply if you're looking for a quick stroll.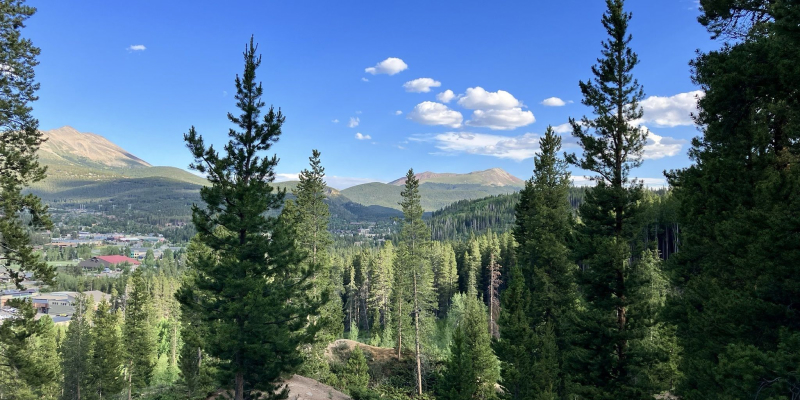 Distance: 0.6 miles
Iowa Hill Mine is a great trail for kids and allows them to learn about Breck's mining history. Just a quick drive from town, the short loop offers beautiful views for the whole family to enjoy.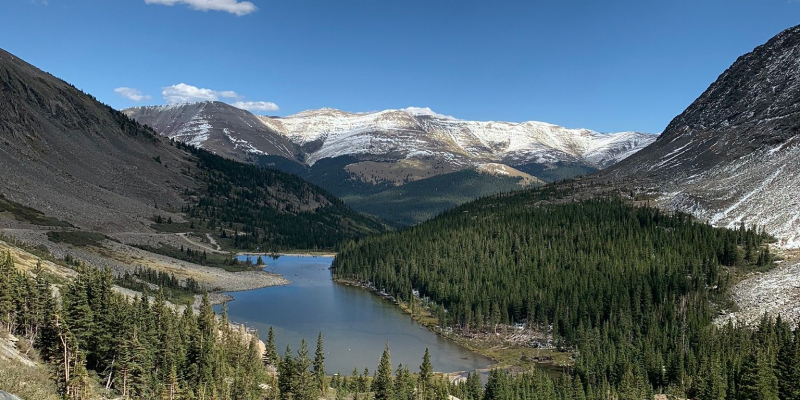 Distance: 0.9 miles
Blue Lakes Trail is one of my favorite locations in Summit County. This out & back dirt road offers beautiful mountain views, lakes, rivers, waterfalls and sometimes mountain goats! Blue Lakes is great for any age. Drive all the way to the dam or park at the lower lake and hike up!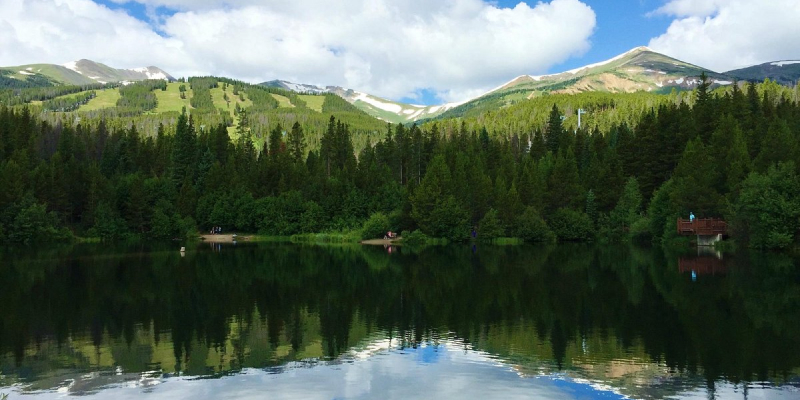 Distance: 1.5 miles
Sawmill Trail is a great, close-to-town option for an afternoon stroll or a family outing. The trail begins on Four O'clock Road at the bottom of Snowflake Lift and follows a stream up to a reservoir. Enjoy beautiful views of Breckenridge and the surrounding Ten Mile Range.

Distance: 2.8 miles
Sallie Barber Mine Trail features beautiful wildflowers, scenery and is great for beginners! With equipment remnants and interpretive signs, hikers can learn about Breck's mining history. It's quick and rewarding for adventurers of any age!

Distance: up to 5.1 miles
Baker's Tank is another one of my favorites. The trail is a dirt road through pines and aspens with the best views of Breckenridge and the Ten Mile Range. The trail is relatively flat and is accessible year-round. This is a must-hike trail on your Breckenridge adventure!
Ready for an unforgettable visit? Check out Breckenridge rental properties perfect for your stay...