World-class skiing and snowboarding are at your fingertips with access to Breckenridge Ski Resort steps away from town. Boasting 34 chairlifts sprawling across 5 distinct peaks, Breckenridge has suitable terrain for every skier and rider regardless of age or ability level. With around 2,500 acres of terrain to offer, there is ample shredding opportunity for everyone. Purchase your lift tickets, book a lesson and get out there. Check out our list of local favorite trails below!
Be sure to tag us at @visitbreck #visitbreck on Facebook, Instagram, Twitter and Pinterest all season long!
Favorite Ski Runs
 






Beginner Runs
Get your mountain legs under you with these great beginner runs. Perfect for building on the basics and having a great time! Keep an eye out for "easiest trails" or "easiest way down" on all trail maps and on-mountain signs. These are the perfect runs to take the whole family on!
Local Tip: The Quicksilver Super Chair on Peak 9 is an all-around great spot to be for beginner level runs.
Try these out!
Trygyves (Peak 8)
Frontier (Peak 9)
Springmeier (Peak 8)
intermediate Runs
Perfect for individuals comfortable on green and blue terrain. Excellent for riding with a group, family or solo cruising. These intermediate runs are great for building comfort in rolling terrain, slightly steeper
Local Tip: Your best bet for fun-flowing, long, cruisy runs is over on Peak 7. Frequently referred to as the spot for some of the most fun groomers on the mountain. The Independence Super Chair links up with lots of rollers, open spaces and groomed perfection!
Try these out!
Claimjumper (Peak 8)….too much fun
Pioneer (Peak 7)
Lincoln Meadows (Peak 7)
Wirepatch (Peak 7)
Advanced Runs
Confidence in steeps, moguls & trees. Comfortable riding in varying conditions, navigating tight and aggressive turns.
Local Tip: The 6 chair is the one-stop-shop for excellent advanced riding. Trees, moguls & tight turns! The Kensho SuperChair on Peak 6 is another excellent place to spend the day in varying terrain.
Try these out!
Little Johnny (Peak 8)
Rounders (Peak 8)
Centennial (Peak 10)
Advanced +
Comfortable in any terrain, expert skier or snowboarder. There is a reason these are marked expert or double black. Hike-to terrain in most cases.
Local Tip: Get up on the highest chairlift in North America, the Imperial Express SuperChair and have a day! Stay safe and enjoy some of the best lift-accessible terrain in the world.
Try these out!
Whales Tale (Peak 8)

Lake Chutes (Peak 8)

Six Senses (Peak 6)

Beyond Bowl (Peak 6)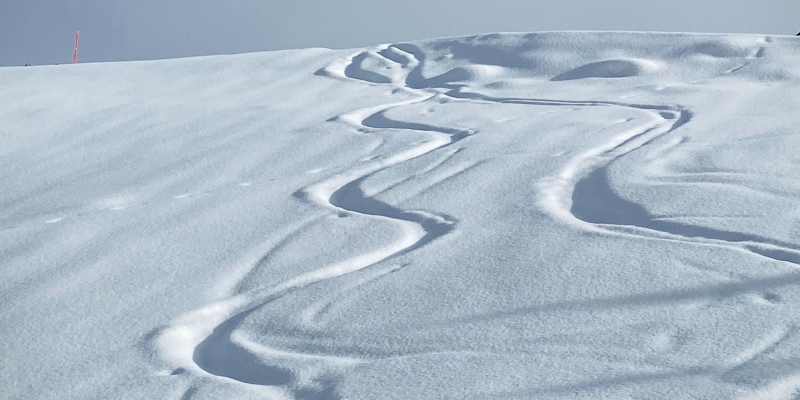 As you plan, be sure to refer to the Breckenridge Trail Map! Step out of your comfort zone and explore all of the world-famous trails that are right at your fingertips. For more resort information and planning, check out this interactive map that guides you through all the magical zones of Breckenridge Ski Resort.