It's that time of year again. The lights are up, the trees are twinkling with a fresh blanket of snow, and the streets are filled with holiday cheer. Join us this holiday season and discover why Breckenridge is a winter wonderland perfect for spending time with your family and friends.
Spend the Holidays in Breckenridge
Get in the spirit with these activities and events below.
Lighting of Breckenridge – December 3, 2022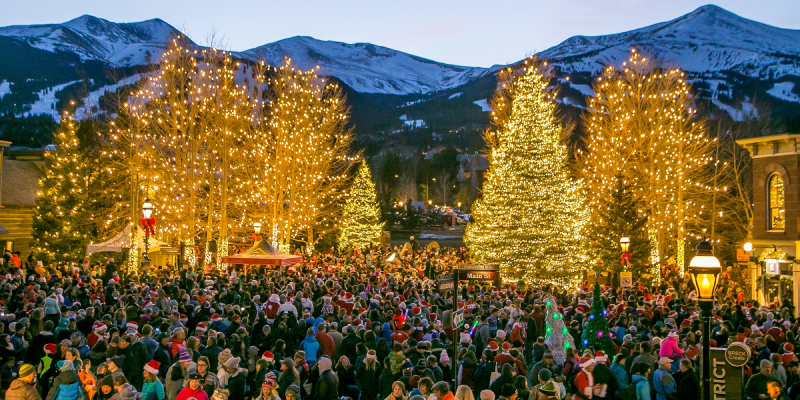 The holidays really kick off in Breck with the annual Lighting of Breckenridge following the race at 5PM. Bundle up, grab a hot chocolate at The Crown, and watch as the trees of downtown Breck light up with the flip of a switch.
Race of the Santas - December 3, 2022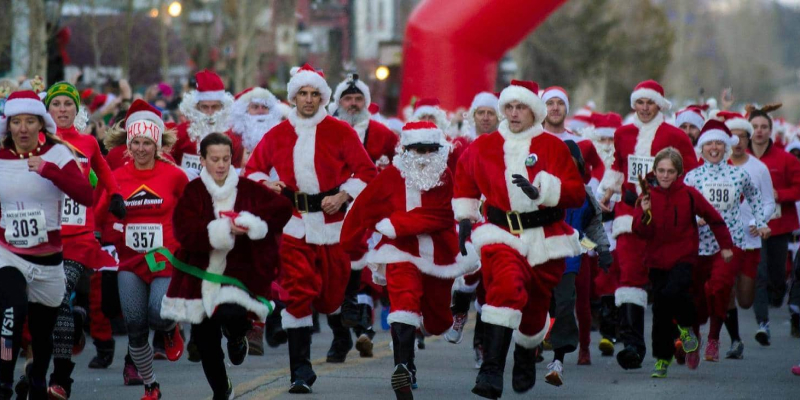 There's no better way to spread holiday cheer than hundreds of Santas running down Main Street Breckenridge. The Race of the Santas starts at 4:30PM and definitely is a sight not to miss. Or better yet – grab your big red coat, throw on your beard, and join the race!
Ullr Fest - December 8-11, 2022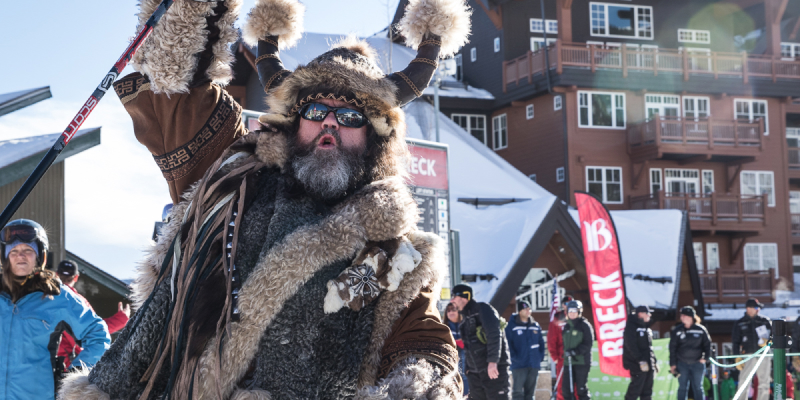 Celebrate the 59th Ullr Fest with your viking hats. We praise Ullr, the Norse god of snow, in hopes of a powder-filled ski season. Join us for the event, bonfire, and "unofficial" World Record of the longest shot ski.
New Year's Eve Celebration - Details TBD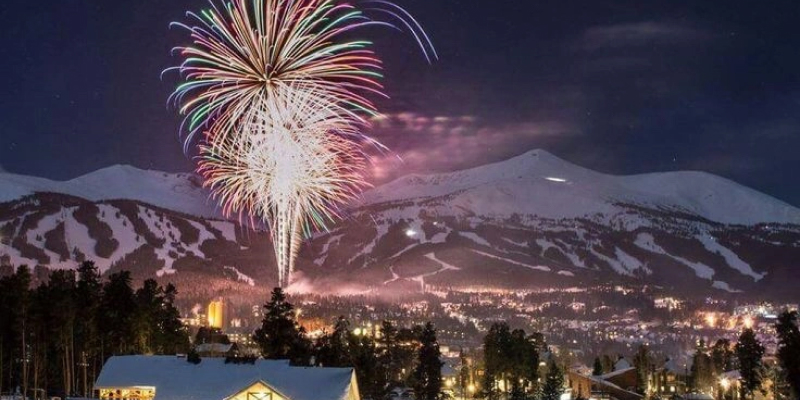 New Year's Eve in Breckenridge is complete with a torchlight parade, live music at the Riverwalk Center and fireworks to ring in the New Year. Grab dinner, stay for the events, and then celebrate in downtown Breck until midnight.
International Snow Sculpture Championships - January 27 - February 1, 2023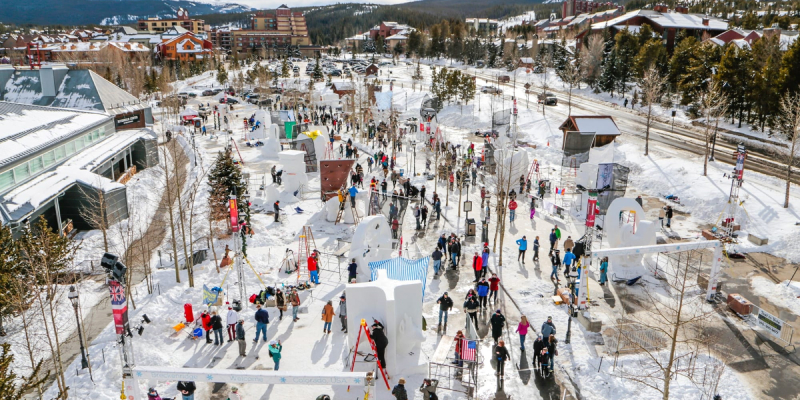 Check out the world's best snow sculptures in our very town of Breckenridge. Artists from all over create intricate works of art out of 25-ton blocks of snow.
Activities for the whole family
Horse Drawn Sleigh Rides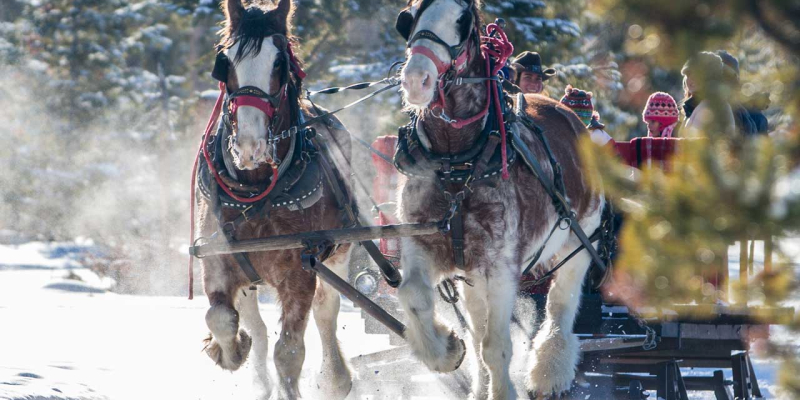 Dash through the snow on a horse drawn sleigh ride. The Breckenridge Stables offer rides through the heart of the Breckenridge valley with hot cocoa and wool blankets to keep you warm. Just make sure to also wear warm snow boots, layers, and your hat and gloves!
Make Your Own Ornaments
Remember your trip to Breck with your own hand painted ornament. Ready, Paint, Fire in Breck is the perfect place to get your creativity going and make a memorable keepsake or a personal gift for a friend or family member.
Go Sledding at Carter Park




Going downhill isn't just for skiing. Bring your sled and some hot cocoa to Carter Park and enjoy the free hill that is open to the public and fun for all ages!
Discover more fun winter activities for your trip to Breck.
Book a special holiday dinner
Breck is full of amazing food. And there's no better time to treat yourself to an amazing meal shared with the people you love than the holidays. Try one of our favorite restaurants with unique menus and cozy atmospheres: Hearthstone, Aurum, or Blue River Bistro. Just make sure to make a reservation or plan to start a little early as tables book up fast this time of year.