22 Sep 2022
You're so close! But need to get up to the mountains. And you're most likely taking the I70 route from Denver. Traffic can be heavy, conditions can be rough – all within (what should be) an hour and a half drive. We're here to help you get here as fast and safe as possible. Here are some of our travel tips to get you to Breckenridge no stress, only smiles.
1. Keep an eye on the weather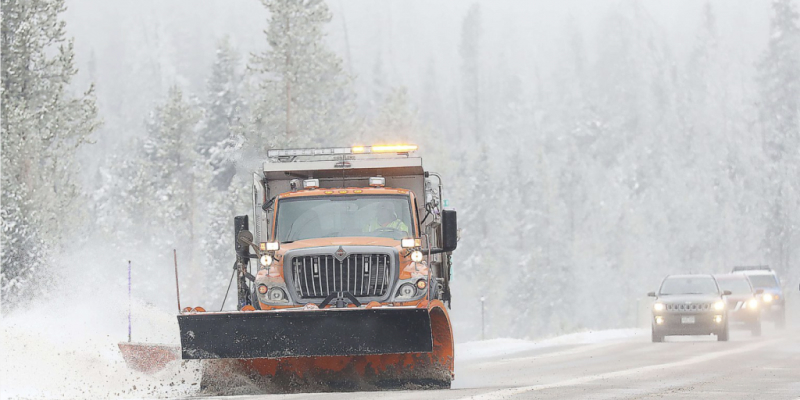 In case you haven't heard, Colorado weather is impossible to predict. Days can start off bluebird and end in a blizzard-y mess, and vice-versa. Always keep an eye on the weather by checking the Colorado Department of Transportation's (CDOT) site for updated webcam images, news on closures/accidents and traffic speed. You can also sign-up for Travel Alerts via text or email for saved routes and regions in Colorado.
2. Make sure you've got 4WD + SNOW TIRES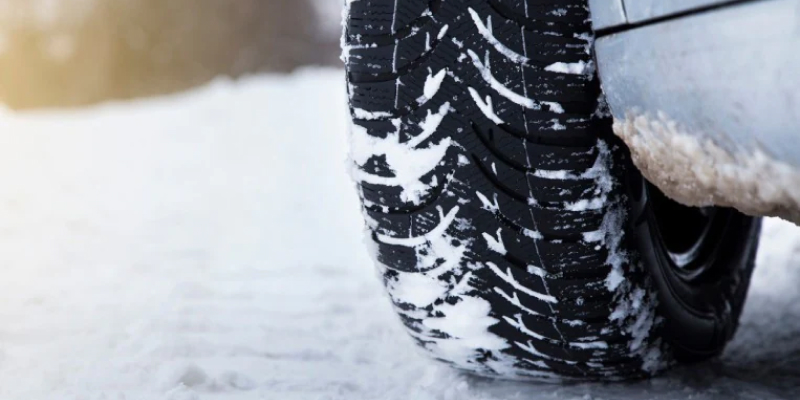 Safety always comes first! The first step to success for dodging traffic and saving time on your way to the mountains is driving a vehicle that is equipped with 4WD/AWD and snow tires. The I-70 corridor is known to be moody in the winters, particularly as you approach Loveland Pass and the Eisenhower Tunnel. No matter the season, it is always a good idea to have a 4WD capable vehicle with snow tires when driving in Colorado. Breckenridge road conditions are ever-changing and having these features on your car is great way to ensure safety on the roads.
3. Try to avoid I70 at these times!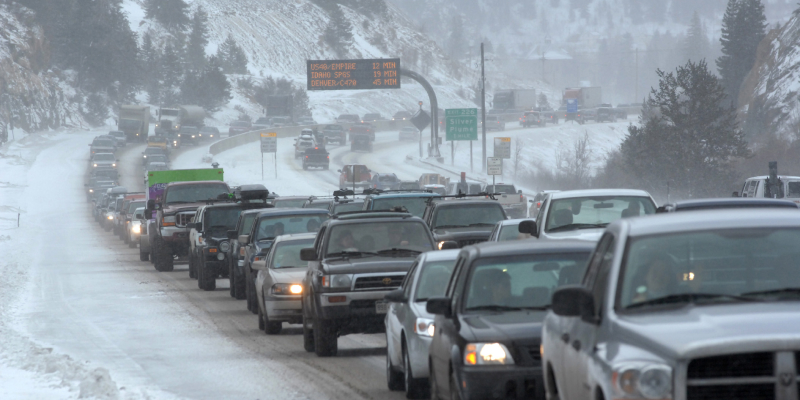 Friday
Westbound (to Breck) 3:00 PM – 9:00 PM
Saturday
Westbound (to Breck) 6:30 AM – 1:00 PM
Eastbound (to Denver) 3:00 PM – 7:00 PM
Sunday
Westbound (to Breck) 7:00 AM – 12:00 PM
Eastbound (to Denver) 3:30 PM – 7:00 PM
4. Take a shuttle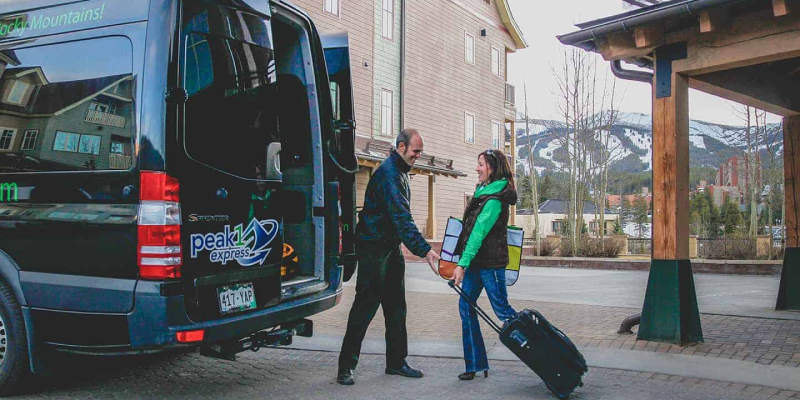 Skip the hassle of driving through snowy conditions quickly and affordably with a Denver airport shuttle. While in Breckenridge, the free Summit Stage Bus transfer will take you throughout Summit County including Copper, Keystone, Silverthorne, Dillon and Frisco. Book your ski shuttle now to take you to your skiing destination while you sit back and relax, stress-free. After you have booked your stay through us, be sure to mention your stay with VisitBreck and receive a discount on your transportation!
5. Book your stay in breck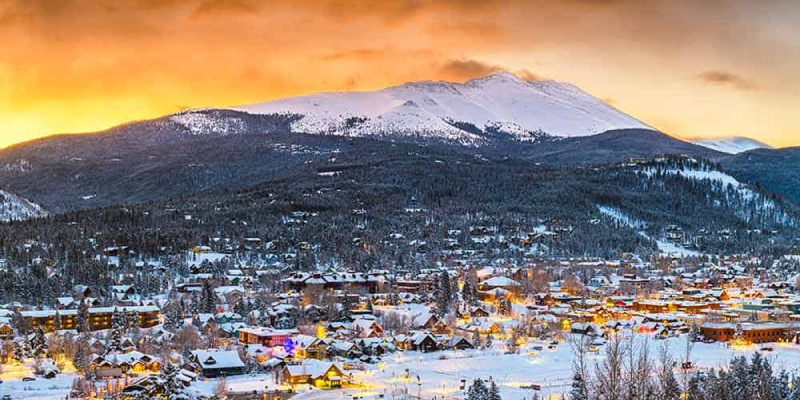 There's a very simple solution to avoiding I-70 traffic: stay in Breckenridge!
Make your day trip stress-free by settling down in Breckenridge for a few days! Skip the times to avoid I-70 (above) entirely and book your arrival and departure on a weekday. Staying away from the busy Saturday's and Sunday's on the highway is key! After all, who doesn't want an excuse to stay in our winter wonderland? Check out some of these awesome properties for last minute trips, or view all of our properties from ski-in/ski-out condos to secluded private homes.
6. Bonus – Save Money
Receive VisitBreck Partner Discounts and Other Exclusive Deals From VisitBreck
Enter your email address to receive your exclusive VisitBreck Discount Book including discounts on activities, shuttles, and gear rental, along with other great deals and promotions.