26 Sep 2022
At VisitBreck, we understand it's hard leave your dog behind. So, some of our homes offer pet friendly lodging with all of the amenities you and your pup will need. Whether you choose a private home or a condominium, our pet friendly properties offer endless trails for any season right outside your door.
Breckenridge Pet Friendly Lodging
Our pet friendly lodging varies in size and location across Breckenridge and span endless skiing, hiking and biking trails for you and your pet to enjoy.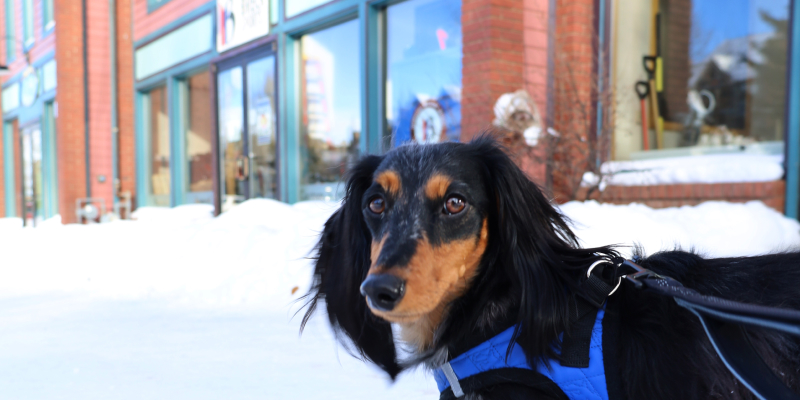 Pet Friendly Lodging on Baldy Mountain
Baldy Mountain has breathtaking 360-degree views of Breckenridge Ski Resort. The homes atop Baldy are in quiet, residential neighborhoods with the Sallie Barber Trail right outside the door. If you're looking for more of a secluded feel surrounded by nature, consider Lofty Fox Villa, Clowsgill Holme, or Rubywood.
Pet Friendly Lodging on Breckenridge Mountain
Not only are these rentals close to or on the slopes, they are right near the Nordic Center, Cucumber Gulch hiking trail and a walk to town. With all the amenities you'd need, these pet friendly lodging options include Park Forest Chalet and Cucumber Patch 44.
Pet Friendly Lodging in North Breckenridge
The Highlands neighborhood in North Breckenridge provides beautiful views, a quiet setting and many opportunities for outdoor activities. To get the full experience in North Breckenridge stay at Aspen Lodge, Silver Circle Chalet, or Pine Needle Lodge.
Featured Pet Friendly Rentals in Breckenridge
Pet Friendly lodging in Breckenridge is for a family or group to enjoy a vacation with their furry friend.
Browse Breckenridge pet friendly properties or call a Visit Breck representative today .
Check out our tailored collection of pet friendly properties perfect for your action-packed stay...