23 Sep 2022
Beautiful mountain vistas and unlimited outdoor activities. Local events, restaurants, and boutiques. There is so much to explore and experience while you're here in Breckenridge, Colorado. Plan activities ahead for while you're here, but first, book your lodging, transportation, and read our recommendations on what to pack for traveling to Breckenridge.
We've put together a summary that should help you through your planning process with everything you need to know about traveling to Breckenridge.
Your Stay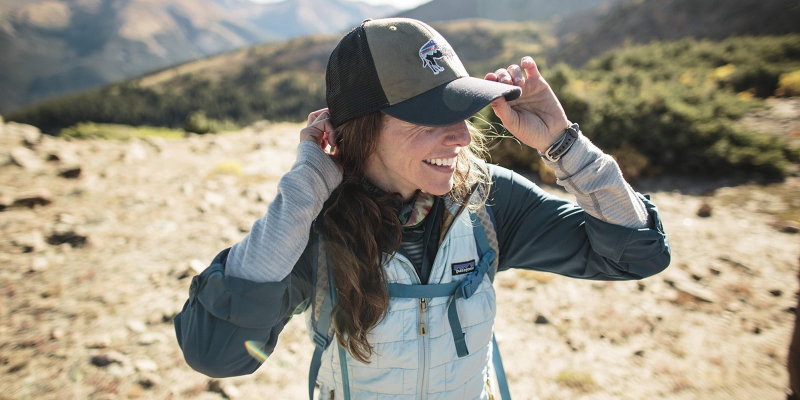 Breckenridge is most heavily trafficked in the summer and winter seasons. If you're planning on coming for the snow or the warm summer days, it's important to book far in advance to ensure you get the vacation rental of your dreams.
At VisitBreck, we have an array of property rentals from townhomes to condos to secluded private homes. Each Breckenridge vacation home is unique and has different features. On our booking page, we make it easy to filter what's important to you. Filter properties based on your priorities like walk to town, ski-in ski-out, secluded, private home, condo, or townhomes. There are also must-haves you can filter including a fireplace, hot tub, grill, big views, game room, pet-friendly, and easy ski access. 
Transportation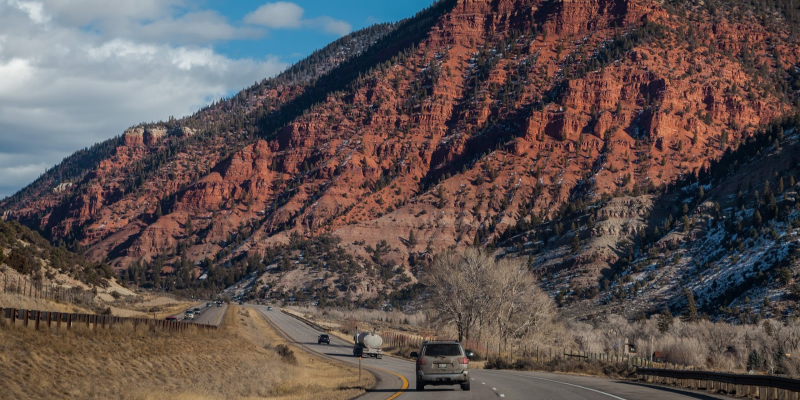 Once you've booked your flights, it's time to plan your getaway vehicle to the mountains. At Denver International Airport, you will have the option to rent a car, Uber/Lyft to your destination, or book a shuttle to and from Breckenridge. Our airport transportation and shuttles page offers details on all of these options and deals with a few of our partners.
A couple of things to remember before you drive up the mountains:
If you book a rental car, you must get 4WD/AWD and have snow tires. It's important to always have this as the weather in the mountains is always unpredictable. 
Drive times are always a little crazy! Avoid driving at these times:

Friday: Westbound (to Breck) 3:00 PM – 9:00 PM
Saturday: Westbound (to Breck) 6:30 AM – 1:00 PM, Eastbound (to Denver) 3:00 PM – 7:00 PM
Sunday: Westbound (to Breck) 7:00 AM – 12:00 PM, Eastbound (to Denver) 3:30 PM – 7:00 PM

If you book a shuttle, give yourself enough time to get your bags, and any equipment you checked. Golf bags and ski/snowboard bags can be found on the rotating carousel behind your assigned baggage claim. Your shuttle company or driver should reach out to you via email or phone to confirm your booking and which platform you should be standing on to be picked up. Shuttles usually range from $90-$150/per person.
Uber/Lyft can be expensive and your driver may cancel on you as it's a long drive to the mountains for a single driver. If you're with family or friends, this could be the more affordable option. It typically ranges from $100-$250/vehicle depending on times, availability, and what type of car you prefer.
If you're planning on doing some of your own explorings, a rental car may be great to have for seamless driving to anywhere you want to go. However, Breckenridge does offer a bus shuttle that takes you from one end of town to the other! See their schedule here.
What To Pack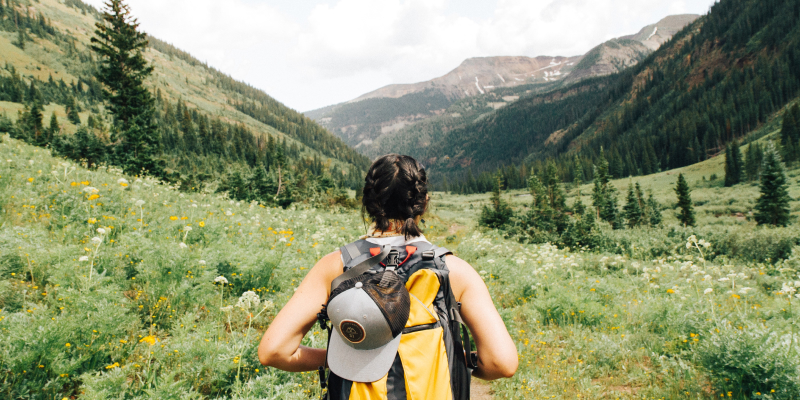 Summer in Breck is a beautiful time of the year. During the day, you'll want shorts, short sleeve shirts, and a ton of sunscreen. We're 9,600' above sea level, meaning we're that much closer to the sun! Be prepared for cool summer nights once the sun drops behind Ten Mile Range. Pack a pair of pants and a sweatshirt so you can still enjoy the outdoors at night. Expect 65-75+ degree days and 45-55 degree nights. 
Fall in Breckenridge is full of warm sun, cooler nights, changing leaves, and unpredictable snowfalls. If you're planning a trip in the fall, make sure you pack your pants and jackets and a pair of shorts. It can be hot during the day, but cool at night. Expect days to be in the mid-60s and nights to be in the lower 40s and maybe even 30s!
A Breckenridge winter is cold! Have clothing that'll keep you warm and toasty, especially if you're skiing. Temperatures can range from 20-40 degrees during the day and 15 degrees below at night. 
Spring in Breckenridge is the most unpredictable, as we had a very late snowfall at the end of May this past year. You'll want to make sure you pack clothes suitable for winter conditions through May.
Whichever season you choose to travel to Breckenridge, we're here to help you make the most out of your trip. If you have any questions, please reach out to our lodging team at reservations@visitbreck.com or give us a call at 855.704.5091.
Start planning your trip and check out our Breckenridge properties perfect for your stay...